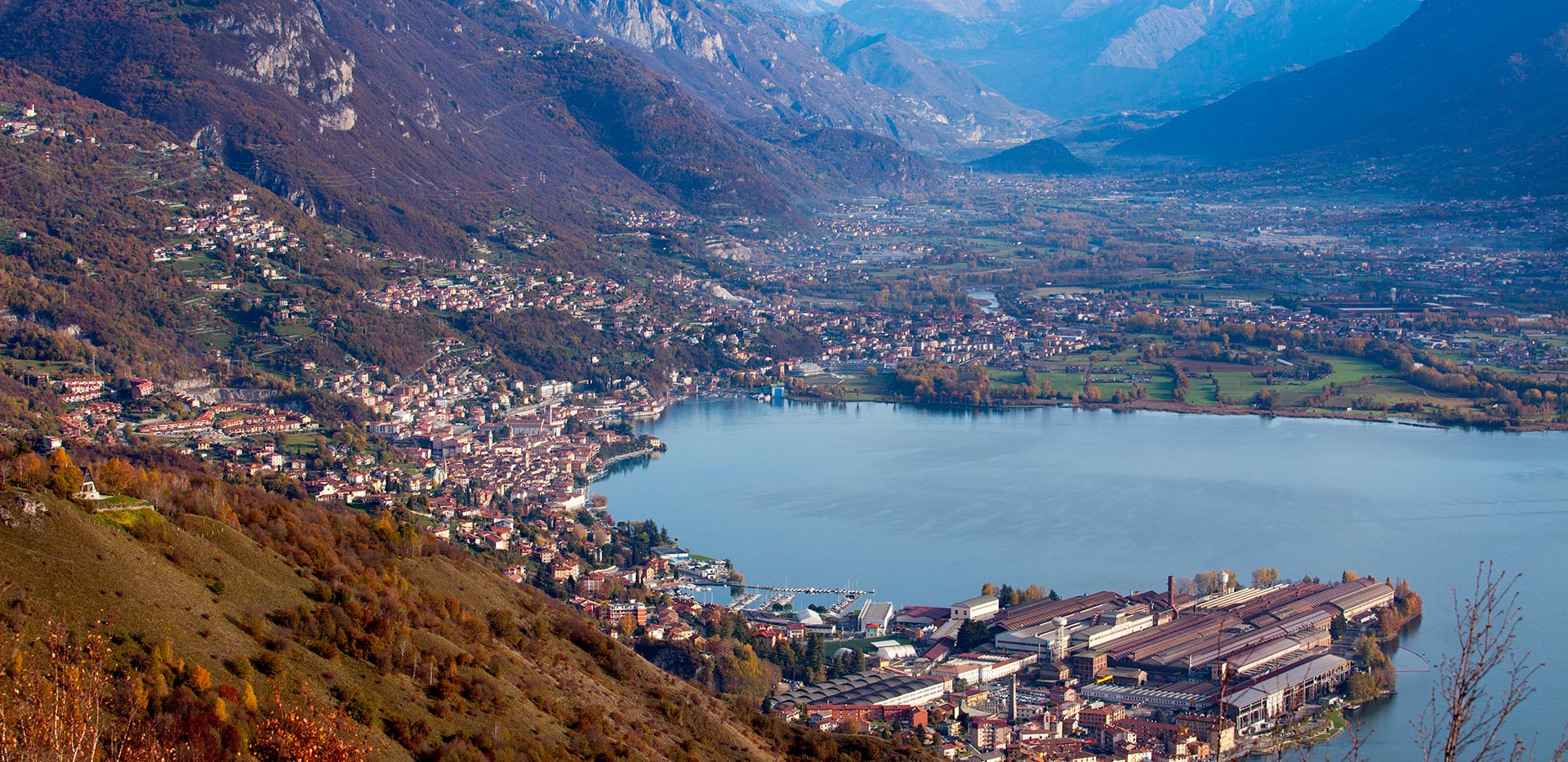 Between lake and mountain: so much beauty to discover
Nature around here is an invitation to adventure. Just let yourself be inspired and there will be a thousand activities that you may enjoy on the lake and surrounding mountains.
From trekking and mountain biking to hiking in the mountains up to a small cruise on the lake, or snowshoeing in Val Palot or a trip to the many small and charming villages of Lake Iseo or the island of Montisola, which hosted the famous Christo Bridge.
Sport
And for those who always practice sport and physical activity even when they are on vacation, there are plenty of options: sports for water, air and land are available.
Some of the most popular activities are excursions and cycling on the coastal and mountain roads, and winter skiing on the slopes of Montecampione, which is just over 20 km away from Lovere. There are also horseback riding and golf activities and – for the fearless – paragliding.
The city
On the other hand, if you prefer discovering the town of Lovere and its treasures, you will not be disappointed: it is categorized as one of the most beautiful villages in Italy, full of picturesque corners and locations full of art such as, for example, the Tadini Academy of Fine Arts with its art gallery, which is just a few minutes walk from the Hotel and that hosts events and concerts every season.
A visit to the Sanctuary of the Saints Capitanio and Gerosa is definitely a must both for those who love art and those who love spirituality and another beautiful visit is certainly that to the Basilica of Santa Maria in Valvendra. And again, for those who prefer food and wine tourism, there are many restaurants in the village that offer high level gourmet experiences.